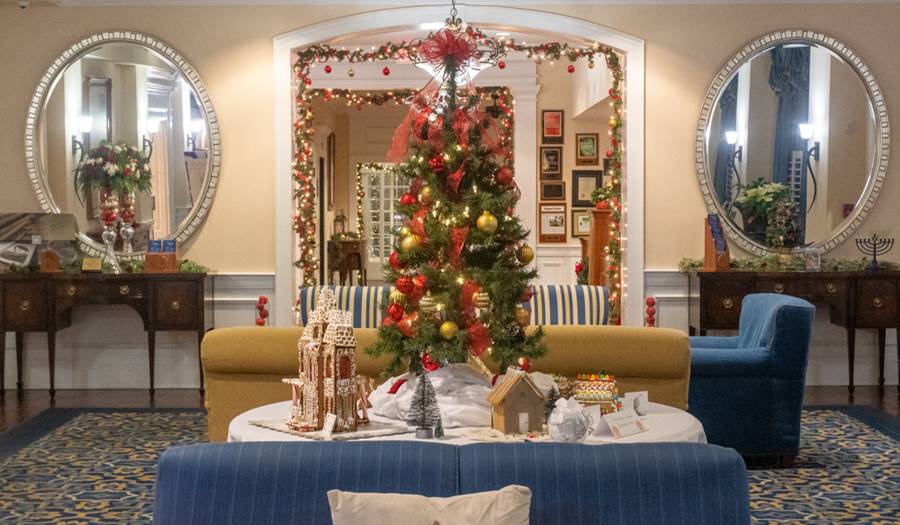 Gingerbread House Competition
12/8/2023
Show off your festive cheer this year by entering Boone Tavern's Annual Gingerbread Competition. First place will win a complimentary stay and dinner for two; second place will win a complimentary overnight stay.
Rules:
Entries must be turned in by December 8th. Judging begins on December 8th.

Voting will be open to the public - the house with the most votes wins!

Gingerbread Houses must remain at Boone Tavern until December 25th.

Entries must not have your name or any other identifying markings on them.

Competition is open to individuals and businesses.

Bring your holiday sparkle and creativity!